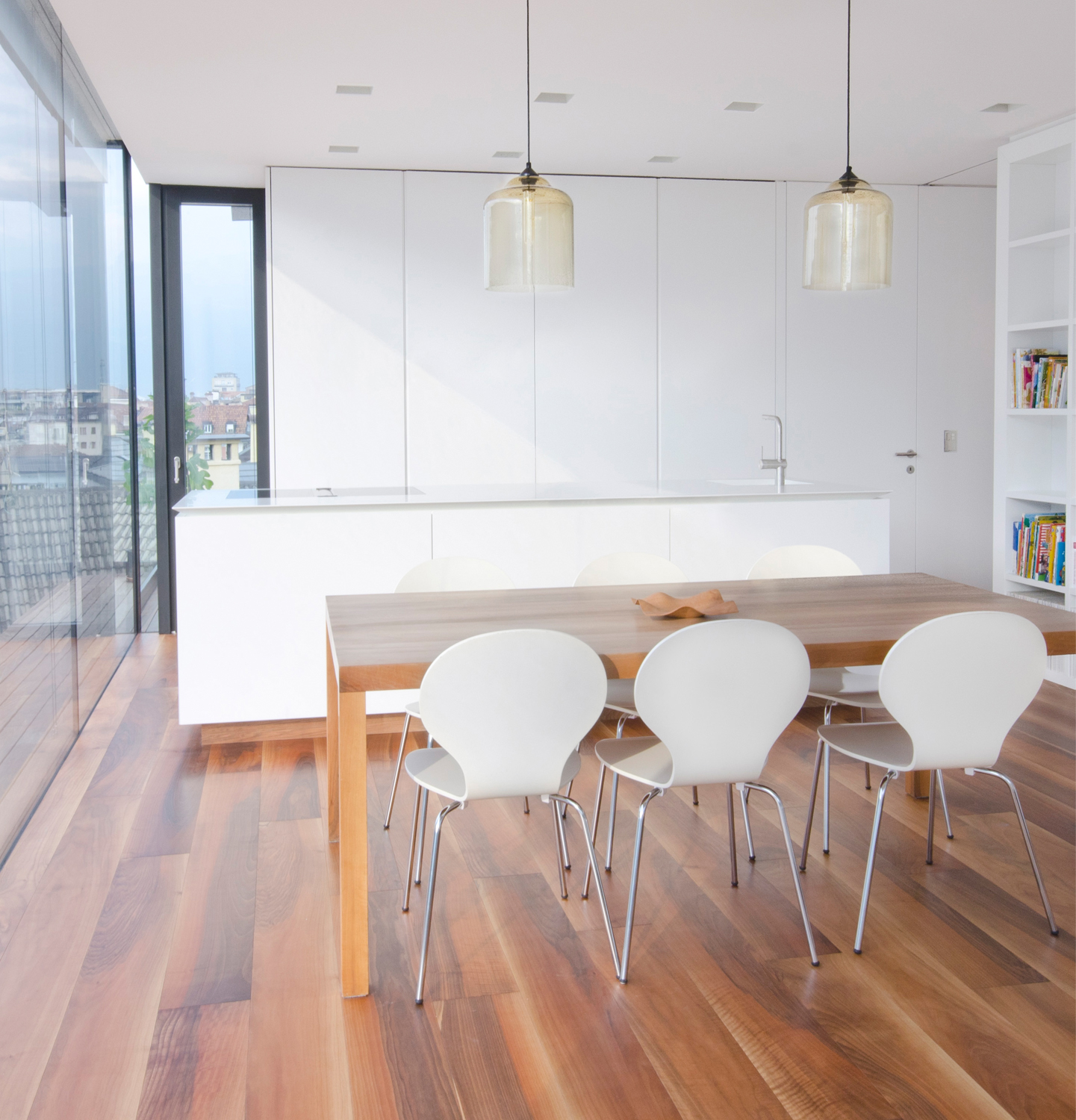 JK fermafloor is a high-standard total system put together by…
What are the great advantages?
Download our brochure.
Lightweight compared to wet-construction
Limited build-up
Fire-resistant 30-60 min
Acoustic performance 12 dBa
What can JK fermafloor do for my project?
Fermacell, JK floorheating and Uzin Utz Netherlands join hands
JK fermafloor is a complete, lightweight and customised drywall construction underfloor heating system which is the result of a collaboration between three companies: fermacell, JK floorheating and Uzin Utz Netherlands. The three companies are well adapted to each other, meaning the customer is worry free from beginning to end. This makes the collaboration so unique.
Fermacell is responsible for the underfloor, made of sustainable gypsum fibreboards (with fire resistant and acoustic properties). In these fibreboards JK floorheating grind slots where the innovative PE-RT heating pipes are then placed and connected to a high quality, stainless steel manifold complete with required appendages. Uzin Utz Netherlands will deliver the specific JK fermafloor developed additives: the JK fermafloor primer, the JK fermafloor levelling compound and the JK sealing compound. These can be used specifically in accordance with Uzin Utz's warranty system. Besides this, Uzin Utz Netherlands also provides advice and products for the proper floor finishing, which also falls under their warranty system.
The assembly of the fermacell flooring elements is completed by specially selected fermacell Experts, each of them being professionals in construction. These experts have also been trained by JK floorheating and Uzin Utz Netherlands with regards to all details of this drywall construction floor and can provide the quotation for the implementation of the JK fermafloor project. This way, every aspect will be taken care of by one contact person, from quotation to completion with assured quality and guarantees. Grinding the slots, installing the PE-RT heating pipes into the floor and sealing them with one of the two tested options is provided by the installation team at JK floorheating.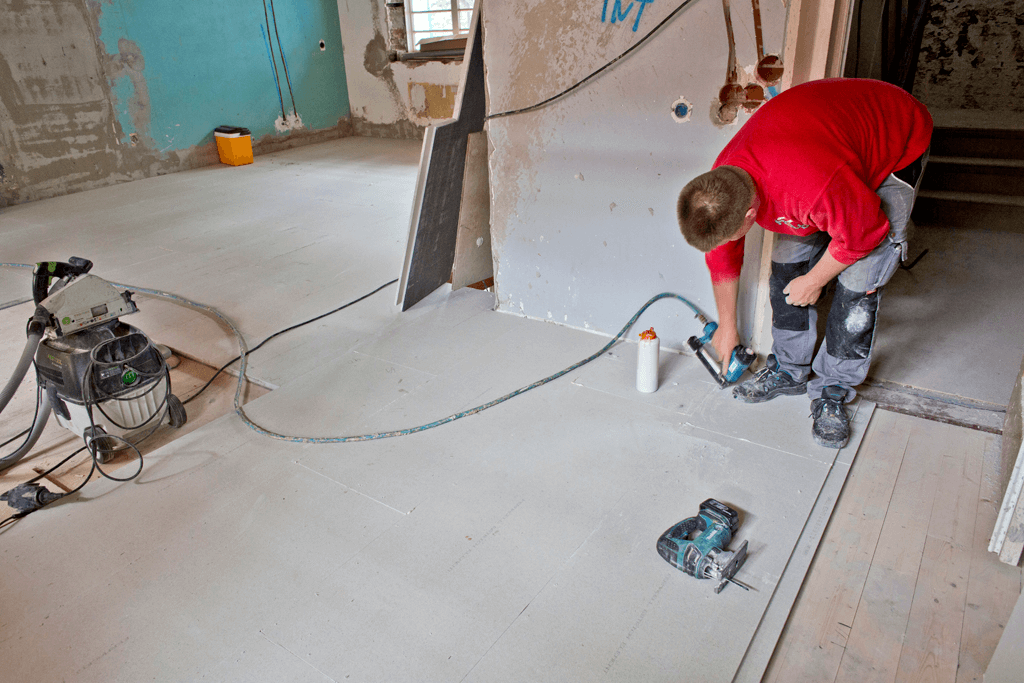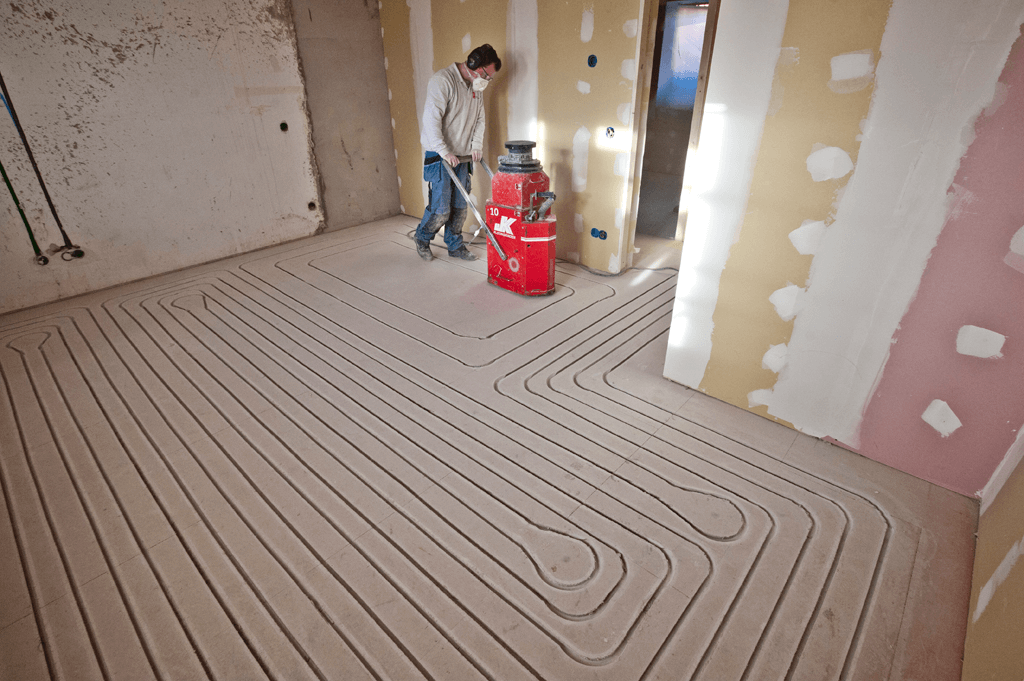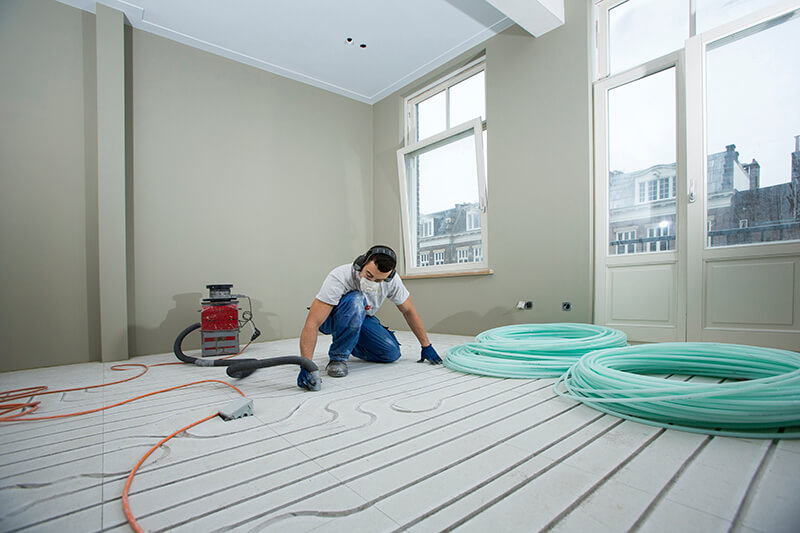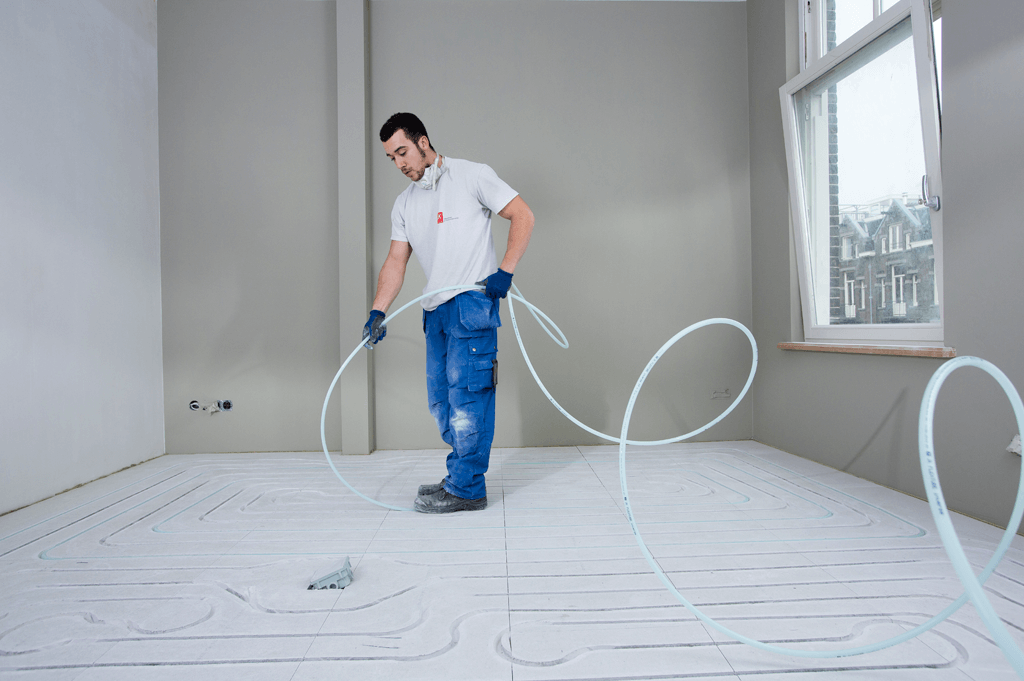 Lightweight compared to wet construction
Minimal build-up height
Noise reducing
Fire-resistant
Flexible, tailor-made
Quick to build
Based on research and years of experience
Sustainable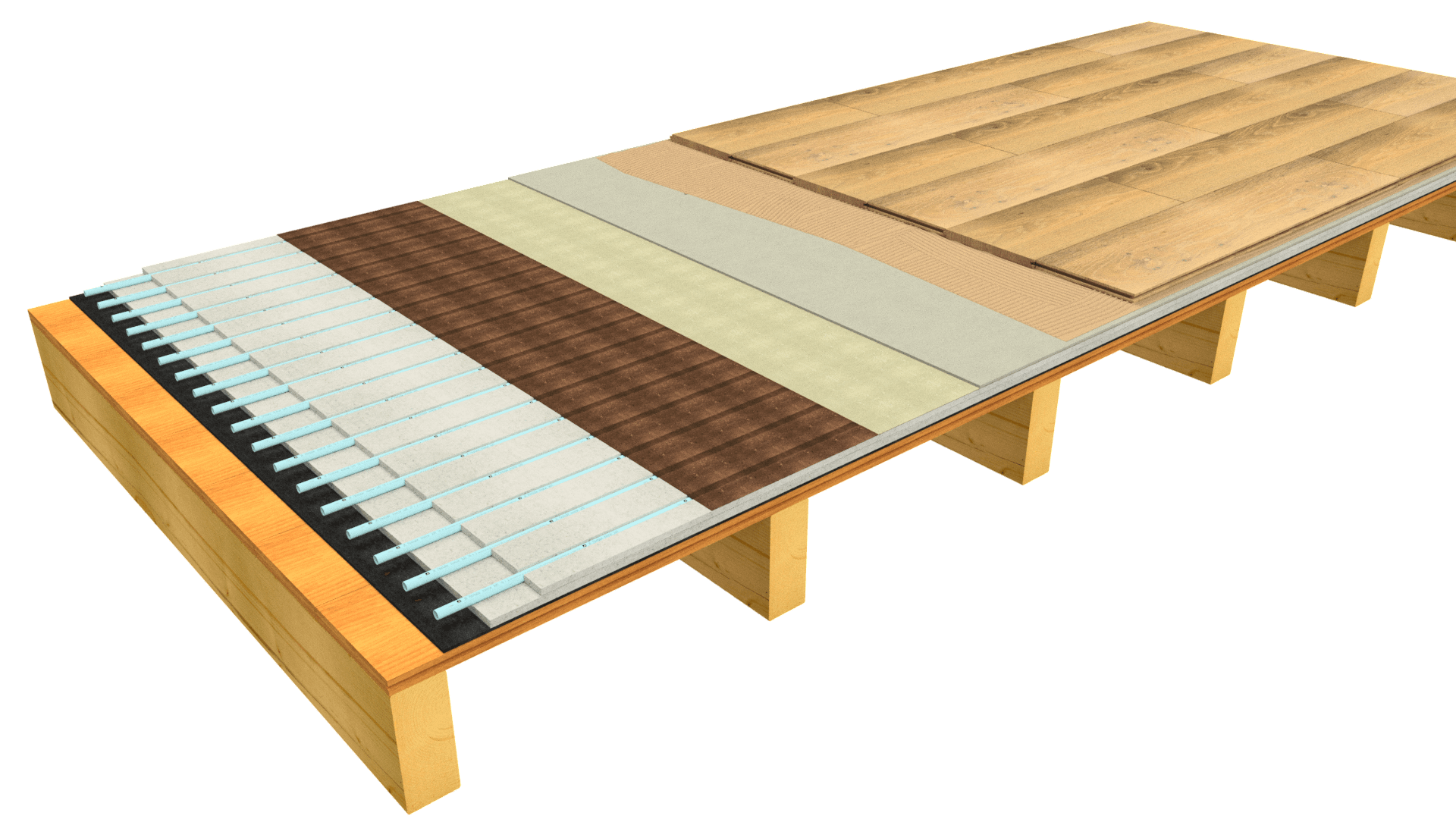 The complete solution for architects, executors, project leaders etc.
The choice of a drywall construction underfloor instead of a wet-construction underfloor is often based upon drying time, dampness of the building during construction and total weight. Drywall construction means no wet products such as sand cement, concrete, anhydrite etc. are used, therefore eliminating the time needed to let the floor dry. Drywall construction is also more resistant to damp and often weighs less. Further benefits to a drywall construction under floor are the individually connected flooring elements, resulting in less mistakes during the build and reduce any possible acoustic leaks.
The JK fermafloor drywall construction underfloor system provides a substantiated and practical total solution in sustainable transformation and renovation projects, where sound, weight, fire resistance and thermal comfort are all requirements for a well-executed drywall construction system. The fermacell Flooring Elements make sure the JK fermafloor system is lightweight. Besides that, the fire-resistance has been established according to the European fire classification of building elements with testing rapport NP-1204/A/2005.
In this floor system, knowledge and experience from three well-established companies is uniquely brought together in a complete, tailor-made, dry-construction underfloor heating system, where throughout the build advice is given by each of the companies based on aspects like fire resistance, sound and heat flow.
The heating pipes are ground into the flooring elements by JK floorheating's mechanics. The realisation of the whole system will be taken care of by selected building companies who have ample experience building the JK fermafloor system.
What makes the JK fermafloor system?
Floorheating on top of an architecturally sound, bearable and constructive underfloor
The build-up of the JK fermafloor drywall construction heating system consists of two gypsum fibreboards from fermacell with a height of 12.5 [mm] each and a 9 [mm] felt layer underneath for acoustic purposes, called fermacell Flooring Element 2E26.
JK floorheating slots are then ground into the flooring elements by use of the patented "floorgrinder", developed by JK floorheating. The JK flextube Inverse Soft heating pipes are then laid inside the slots. After this, the pipes are sealed using either option A or option B, based on products and advice of Uzin Utz Netherlands.
What both options entail is thoroughly explained on the page 'JK fermafloor'.
Watch our instruction video and experience JK fermafloor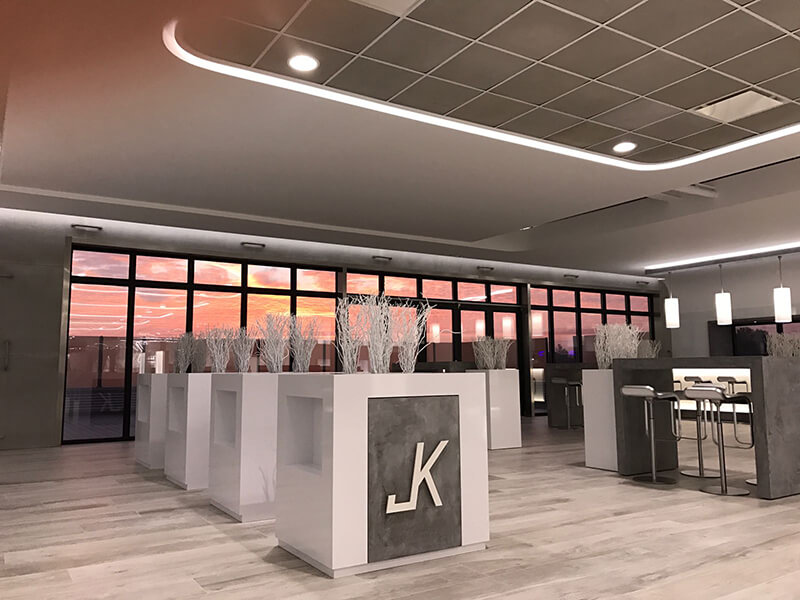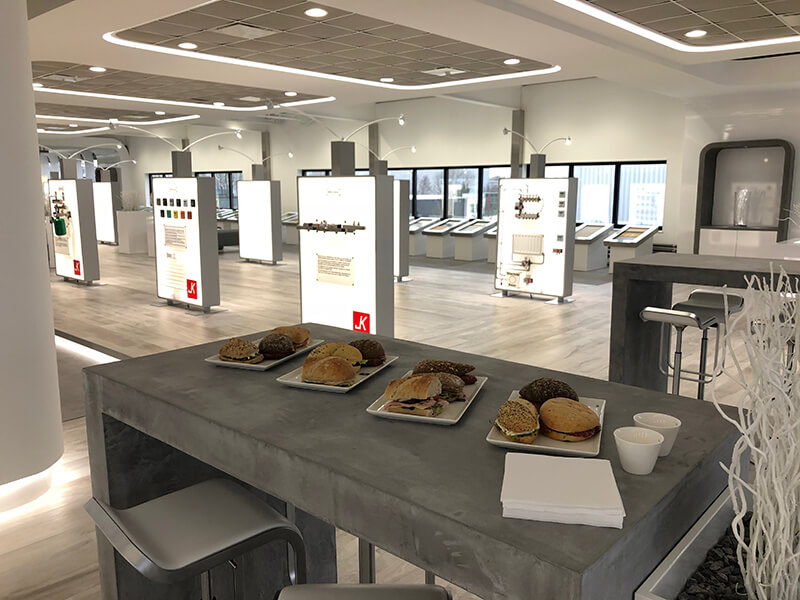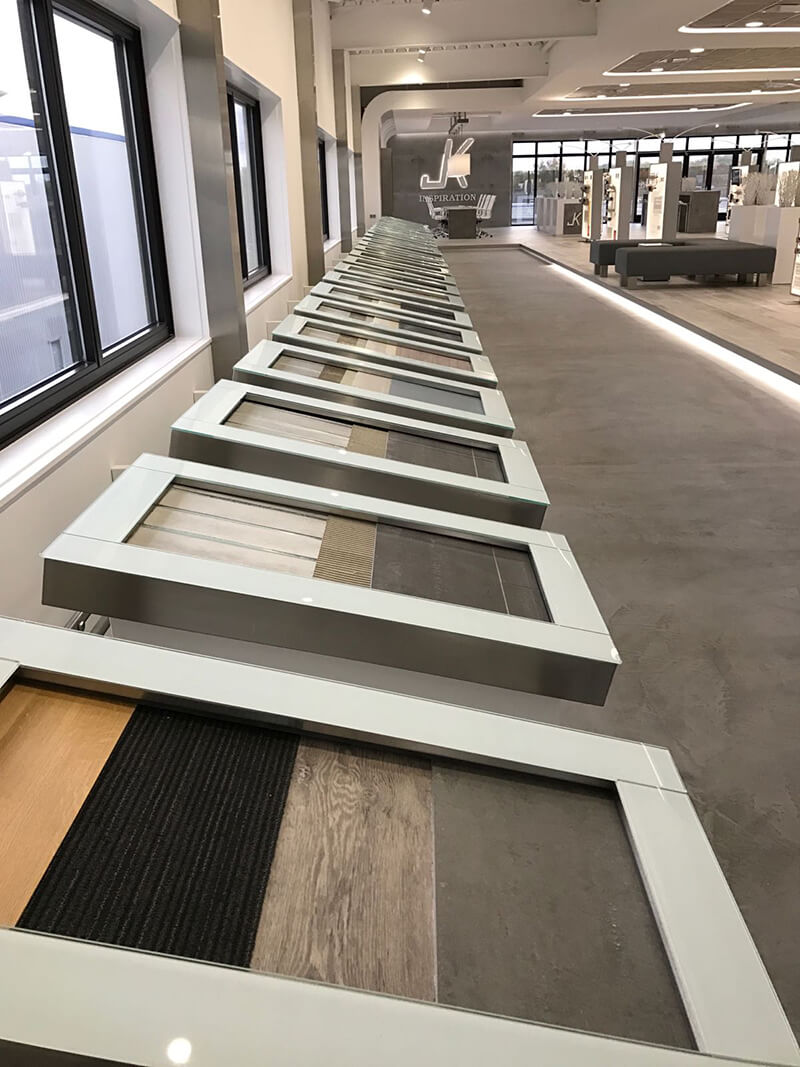 Experience Centre
Elaborate schooling and training opportunities
The Experience Centre offers the unique possibility of seeing and feeling each of the different forms of heating systems with different floor finishes. The two systems of the JK fermafloor are presented with different floor finishes like parquet, linoleum, tiles etc. The collaboration between fermacell, JK floorheating and Uzin Utz Netherlands is also very evident because tailor-made advice will be given to architects, corporations, processors and private individuals.
Lightweight compared to wet-construction
Limited build-up
Fire-resistant 30-60 min
Acoustic performance 12 dBa
References
A few references of the JK fermafloor system…