fermacell
Innovative and sustainable system solutions for new construction, renovation and transformation
fermacell
fermacell is active on the international building materials market with system solutions for drywall construction
Fermacell BV produces and delivers gypsum fibreboards, flooring elements (gypsum fibre and cement-bound) and cement-bound boards under the brand name fermacell. Production and sale for the Benelux take place out of Niftrik (Wijchen).
We are committed to the success of our customers and our business. The experience and service orientation of our employees, the quality of our products and our capacity for innovation guarantee our decisive lead in the market today and tomorrow.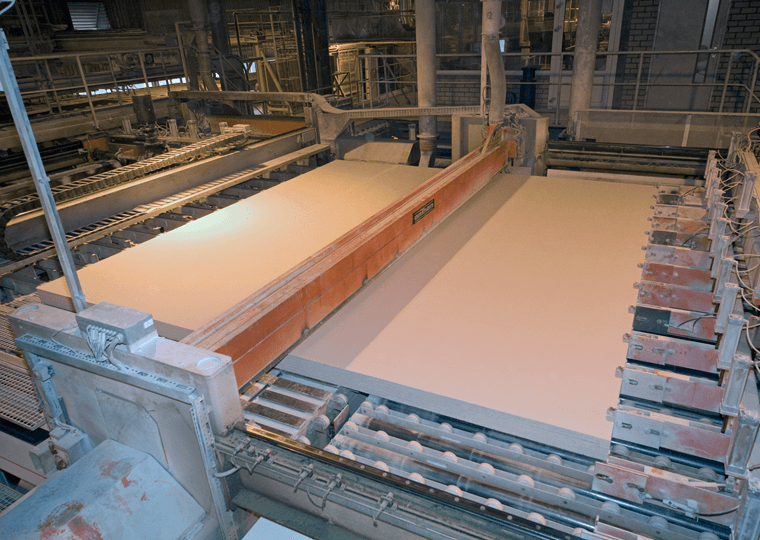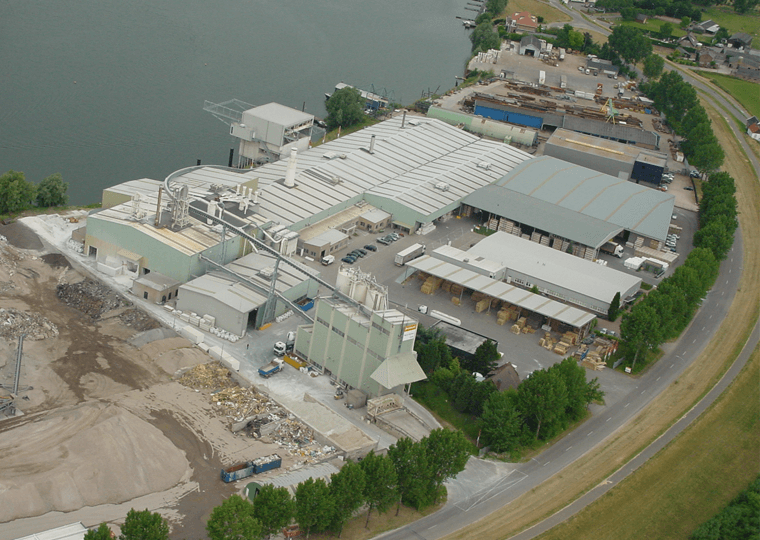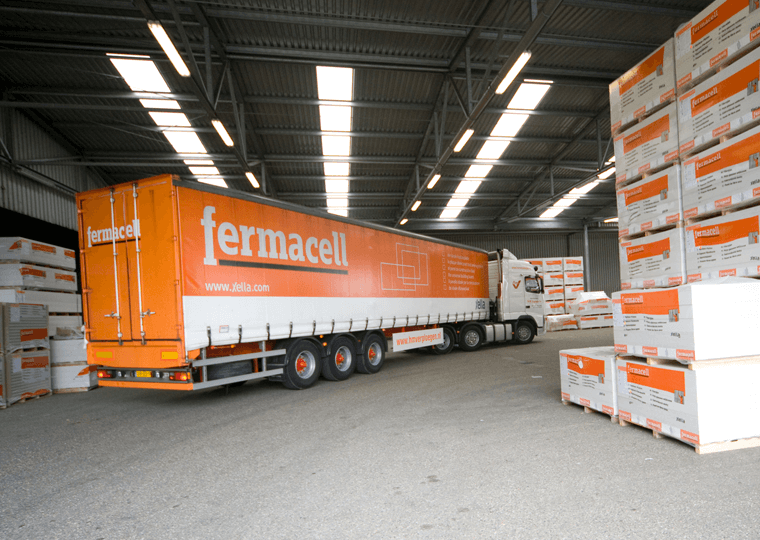 Gypsum fibre flooring elements
There are various versions of fermacell flooring elements that, depending on the area of application, can be used with or without an underlay. Consequently fermacell flooring elements are highly suitable for many areas of application.
For fire safety
For sound insulation
For thermal insulation
For use with underfloor heating systems and
For making floors ready for finishing with for example floor tiles, parquet, laminate, carpet etc.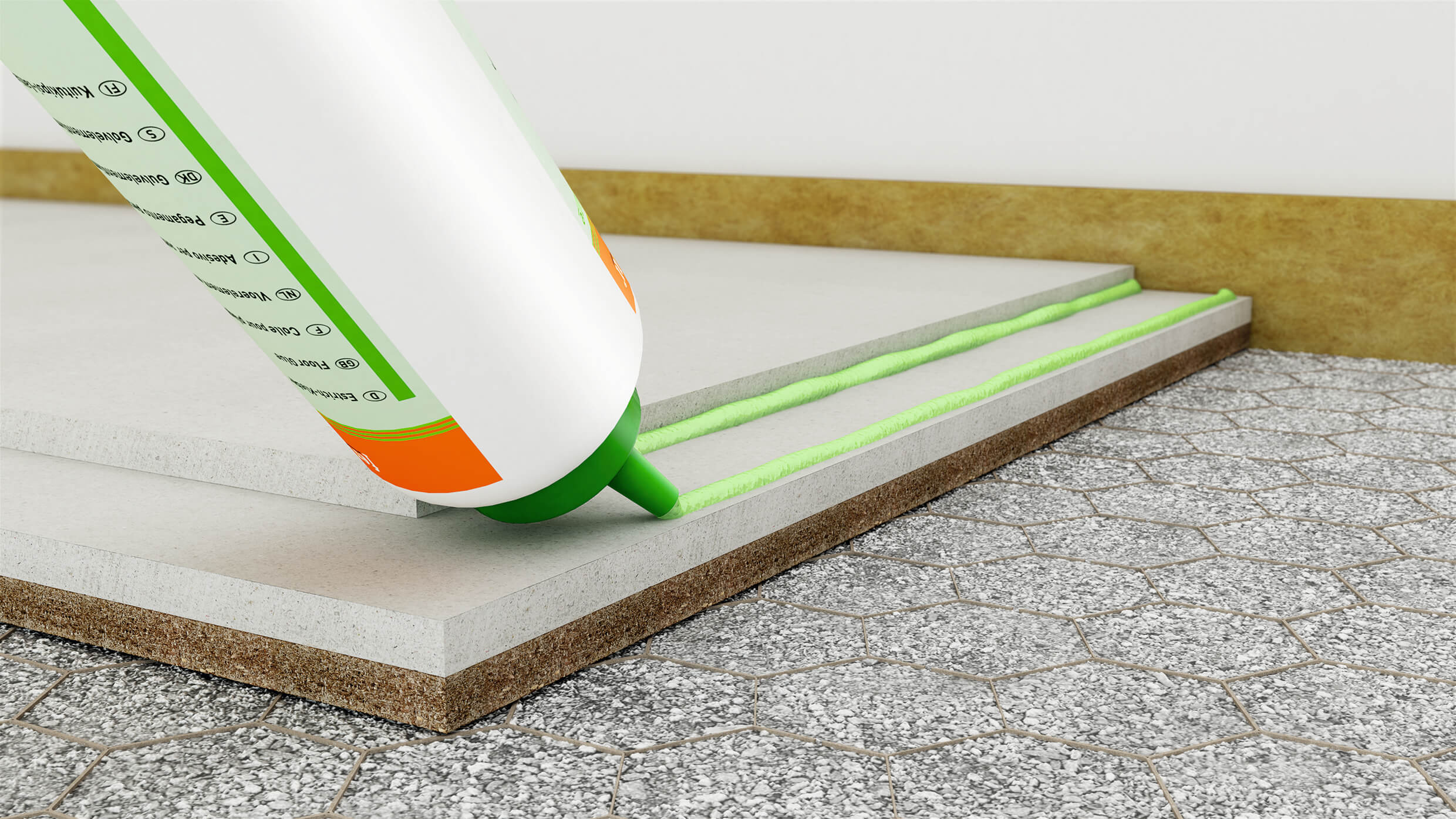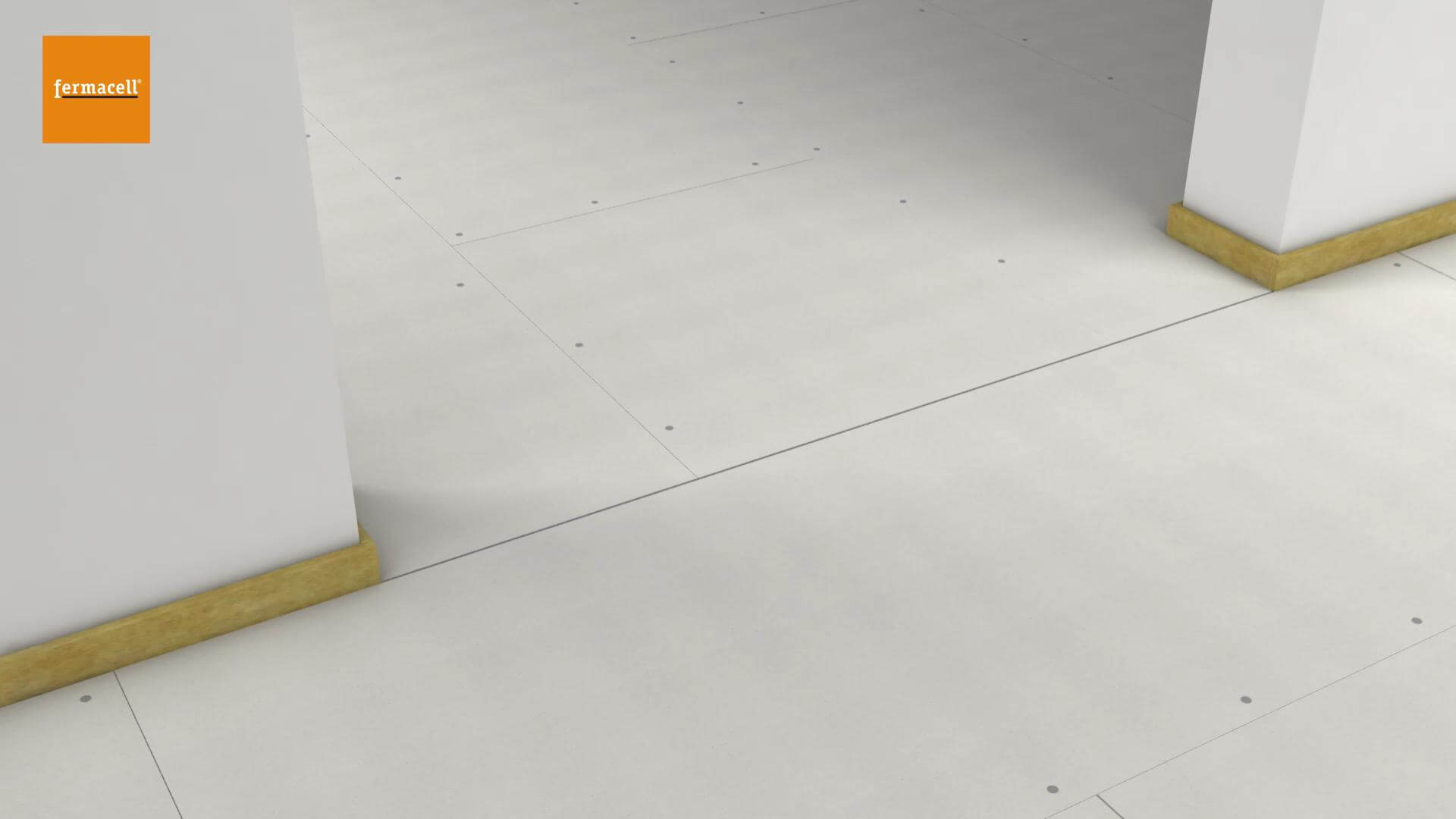 fermacell sound-insulating subfloors: so good it's unheard of!
fermacell subfloors put an end to noisy floors.
The quieter a floor is, the greater the living comfort. With wooden floors in particular, however, the sound insulation often leaves something to be desired. For example, if people walk on the floor with high heels…
They are suitable for wooden and concrete floors in both new construction and renovation. In addition to perfect sound insulation, fermacell subfloors also provide comfortable thermal insulation. fermacell subfloors are available in a number of variations suitable for various situations, and they're easy and quick to handle.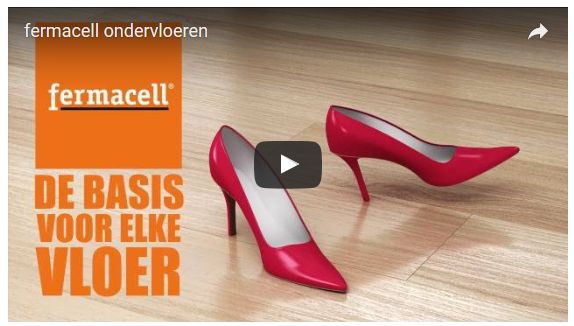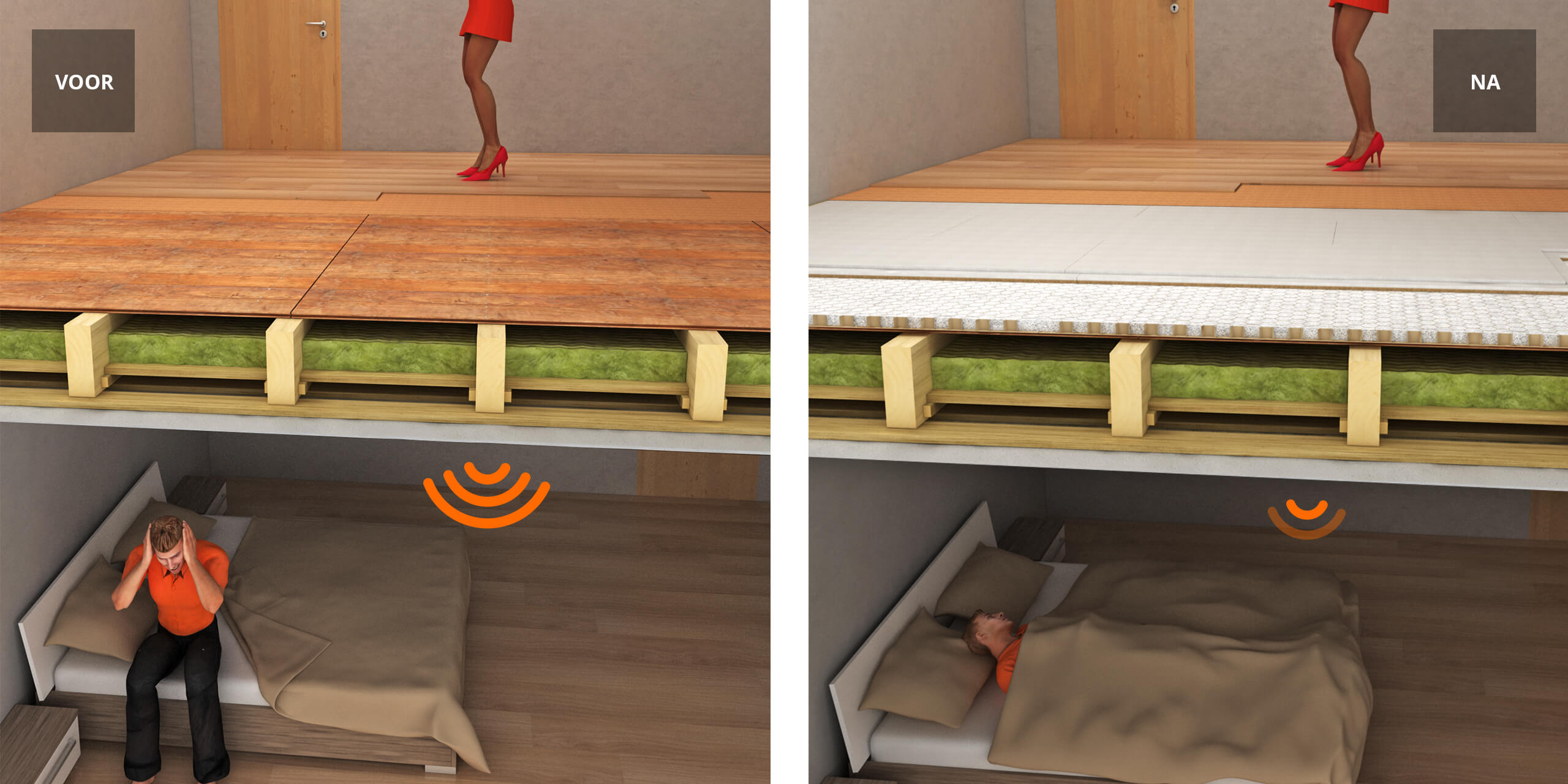 Advantages of fermacell floor system vs. wet cement screed
Always wanted to know what advantages a dry fermacell screed offers compared to a wet cement screed? In this video we summarise the most important advantages for you.
You can view the video on our website: fermacell instruction films or on our YouTube channel.
Can be finished quickly
The aesthetic finishing layer can be installed after only 24 hours
Direct use of floorheating system without heating protocol
Time gain thanks to fast installation
No additional moisture  that can lead to mould or shrinkage cracks
Limited installation height, little loss of height
Problem-free interconnection can be made with existing structural situations
Lightweight
Minimal loading of the main load-bearing floor
No consequential damage due to absence of warping and settling
Fast and easy handling
Only three steps:

1. Install, 2. Glue, 3. Screw/staple

Segmented work (interruption during isntallation process is possible)
Quality assurance: all materials are produced with care and interconnect perfectly (optimal connection thanks to prefabricated flooring elements)
Ease of implementation
Suitable for both a do-it-yourselfer and a professional (no complicated tools needed)
More instruction films:
fermacell Flooring Elements
fermacell Powerpanel H2O Flooring Element – efficient solution for barrier-free walk-in showers
Advantages of fermacell Flooring Elements and accessories in floor systems
The fermacell App
The free fermacell App supports drywall installers, wooden (frame) builders and do-it-yourselfers in finding suitable dry construction solutions for every interior work project.
Handy tools:
Sound insulation demo based on actual measurements + dB indicator
Integrated dealer locator
3D instruction films + materials calculators
Optimised for smartphone + tablet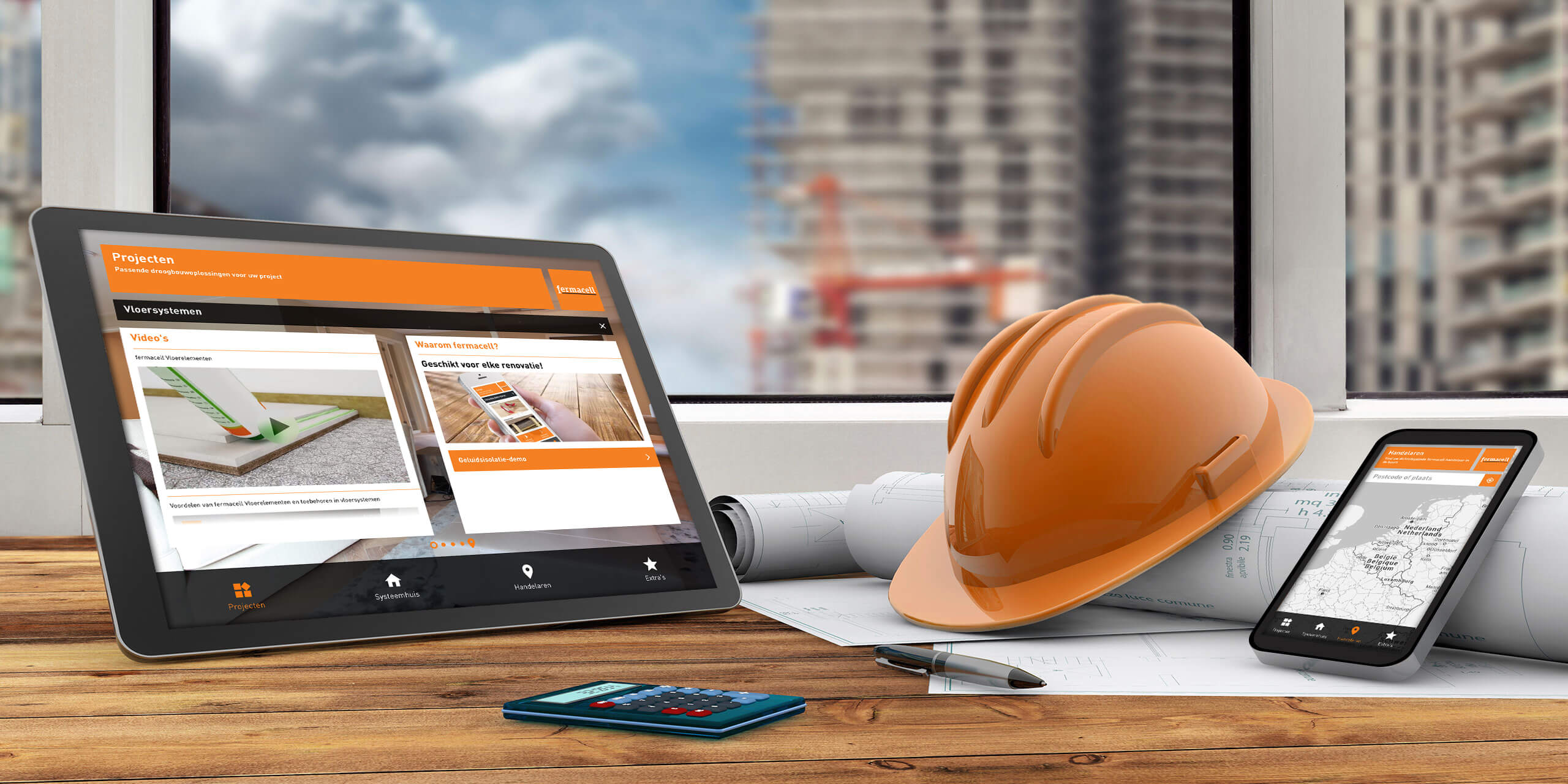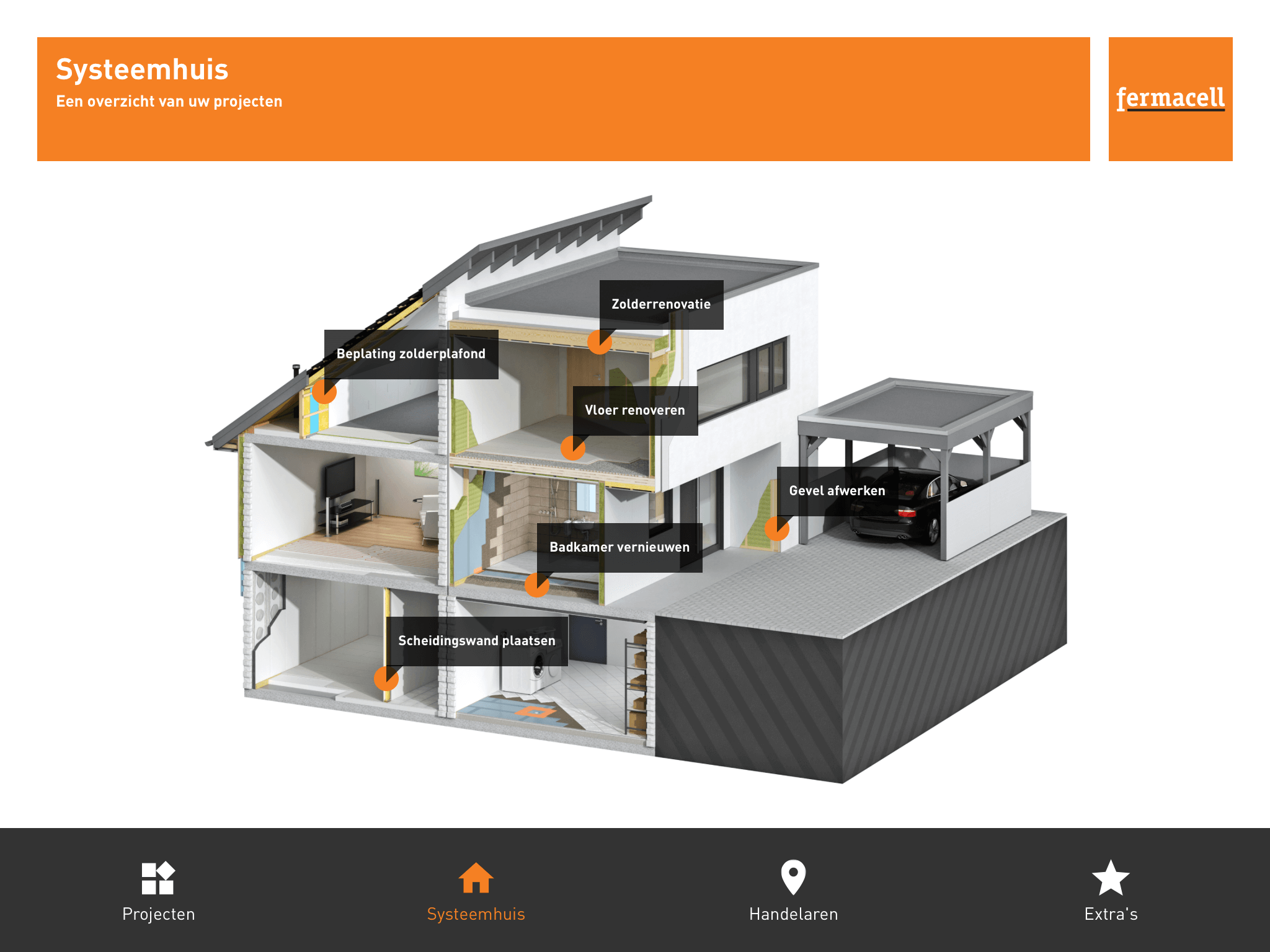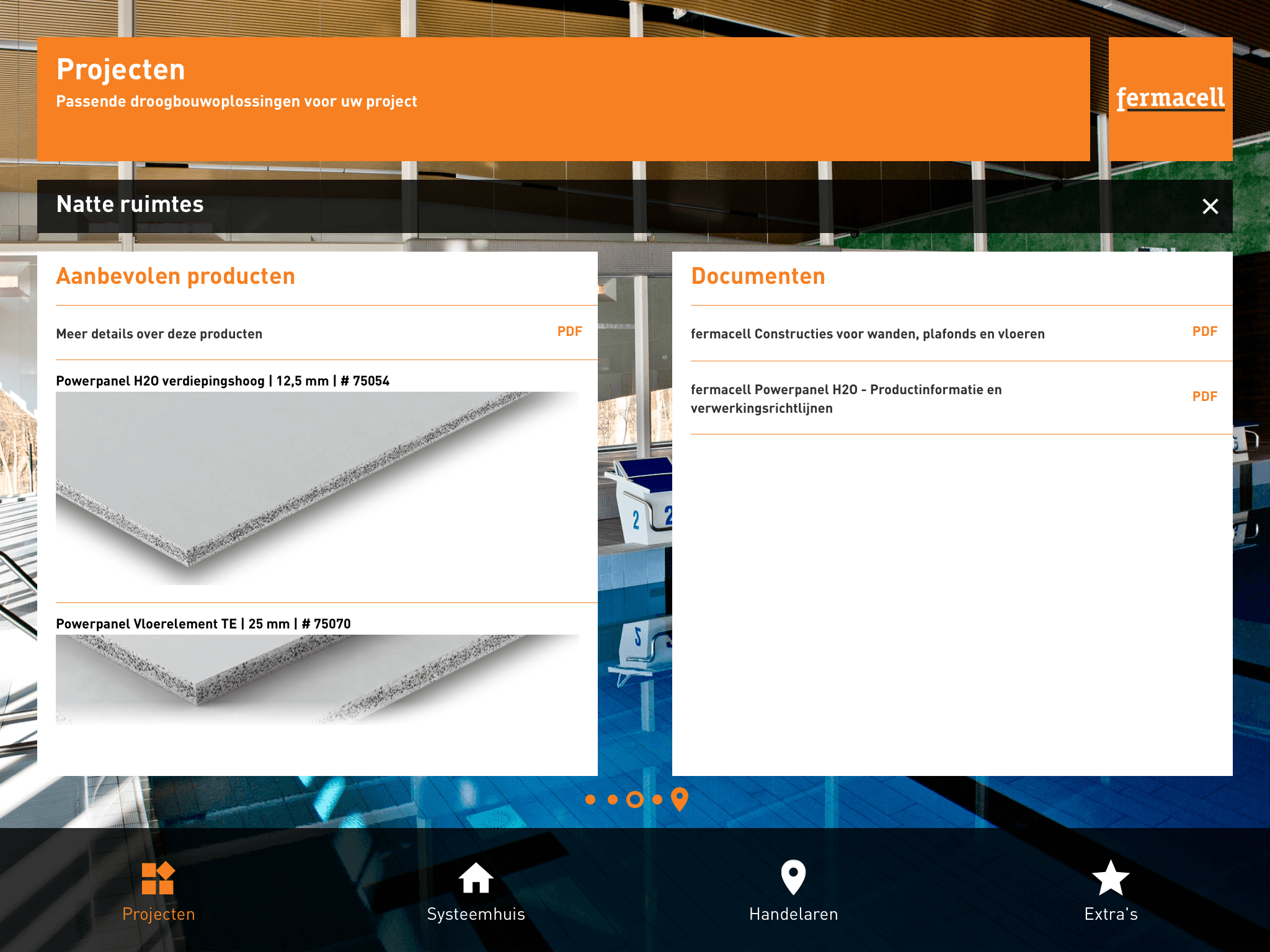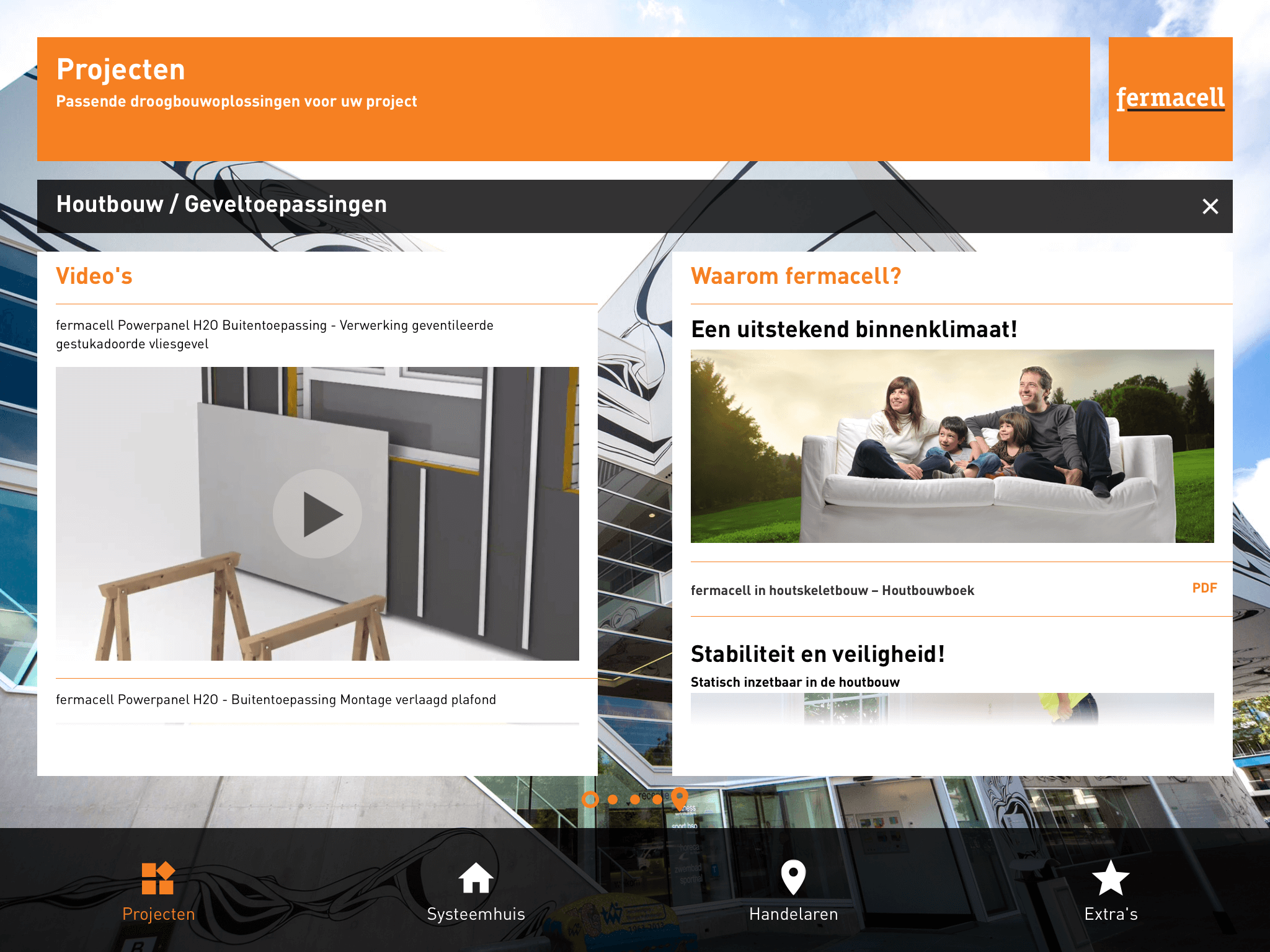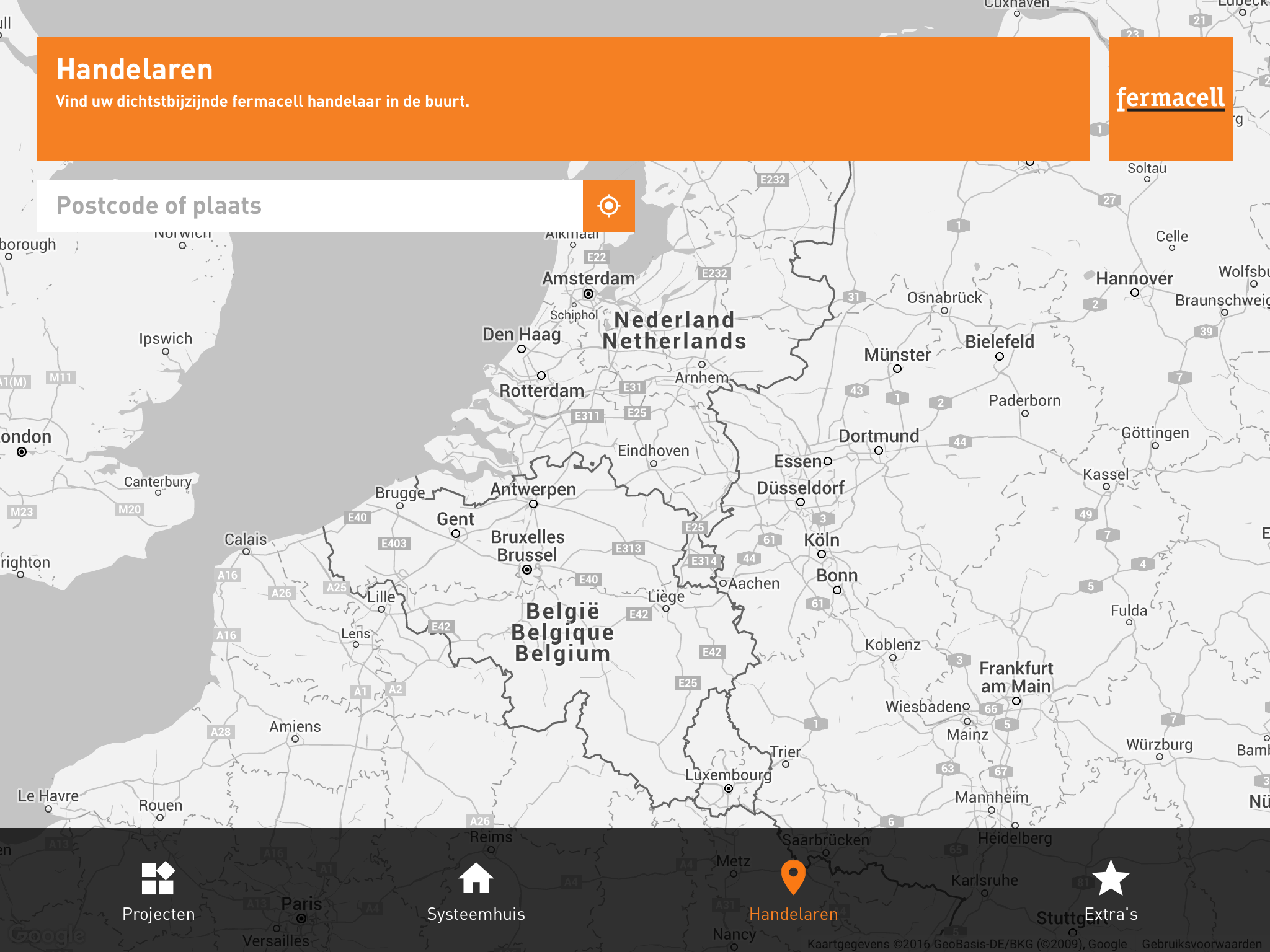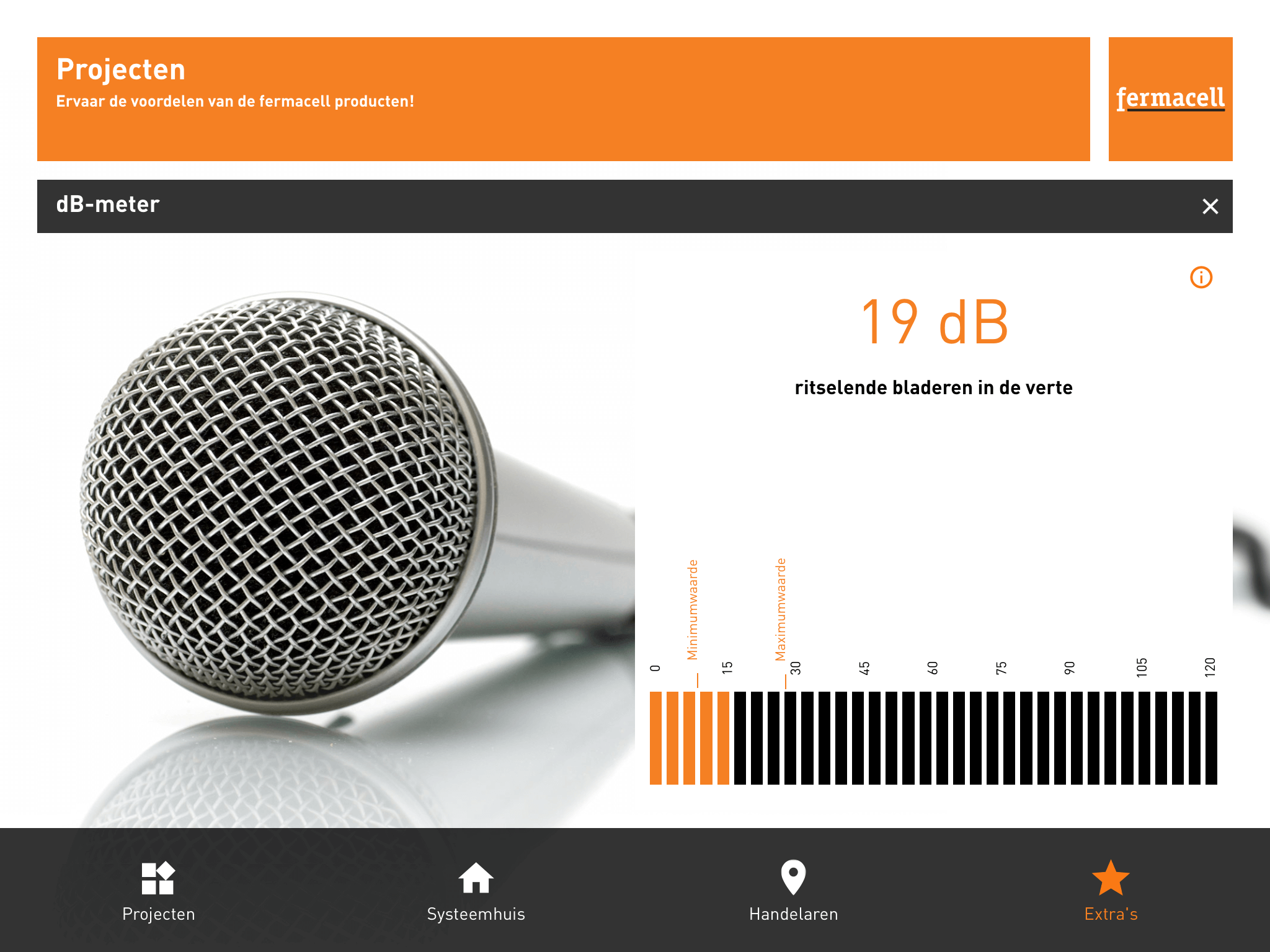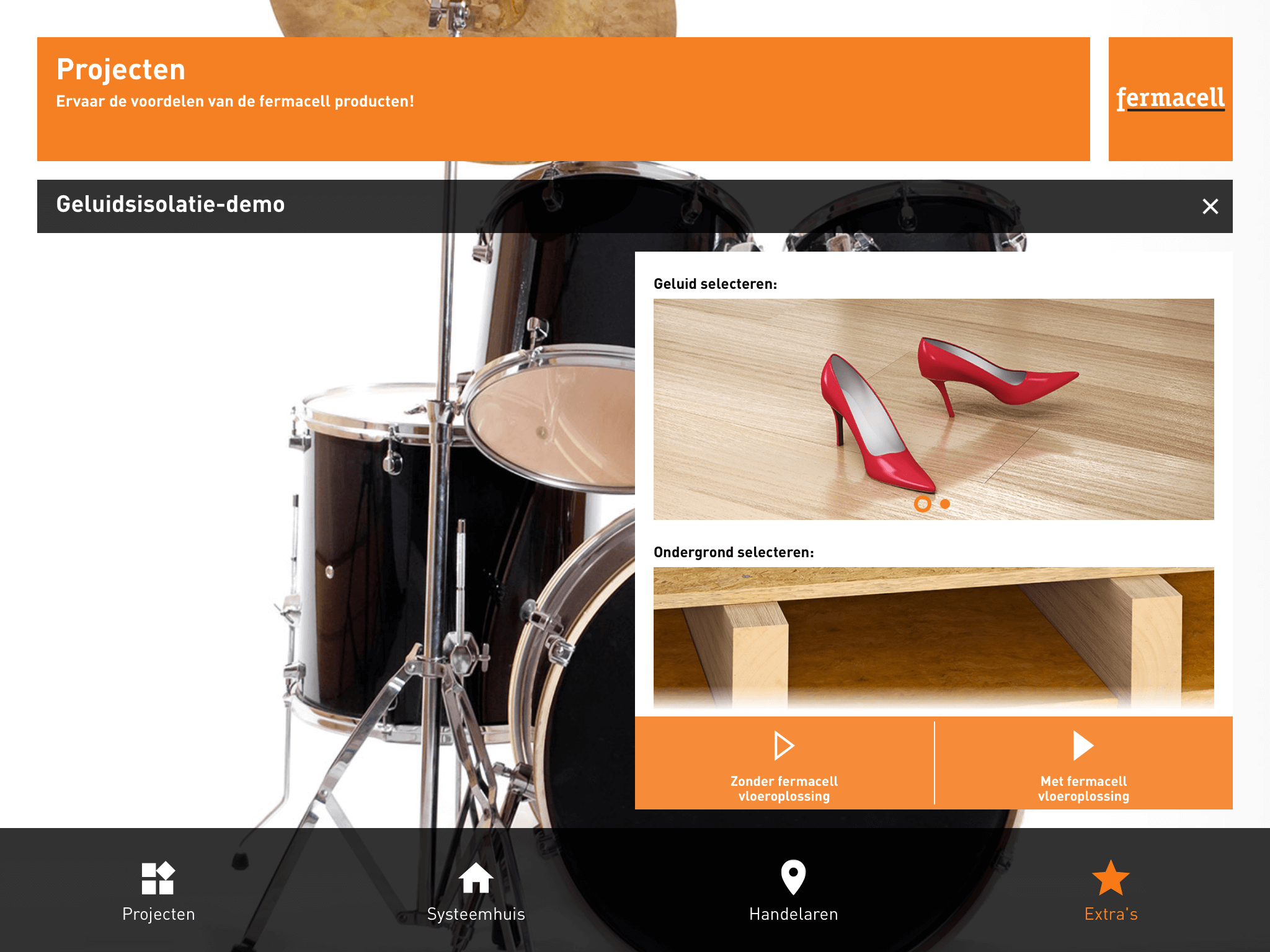 Increase your professional knowledge and craftsmanship!
fermacell keeps pace with the new challenges that the construction and finishing sector constantly has to face. Technological progress and ongoing development of building materials and systems ensure more and more efficiency. That's why it's so important that you as a building professional stay up to date. fermacell thinks it's important to offer installers practical tools that come in handy in daily work.
Practical training for whom?
If you're a building professional interested in working with products for finishing ceilings, walls, floors and facades, then practical training is definitely of interest to you.
Content and date of training sessions
You can determine both the content and the date of the training sessions yourself, providing of course that the training centre is available.
Each course consists of a theoretical and a practical part. In the theoretical part the product range concerned is explained and general matters such as construction site conditions and performance of the assemblies used most often are covered. In the practical portion you roll up your sleeves yourself to learn how the finishing products should be handled in practice.
Demonstration and training
Learn all about the unique product characteristics and handling of fermacell Gypsum Fibreboards. Drop by at your convenience! During this demonstration you hear all about the fermacell product range: gypsum fibreboards, flooring elements, cement-bound boards. fermacell also gives handy demonstrations so that you can experience the ease of handling and assembling fermacell board material yourself.
Practical training on the construction site is also possible.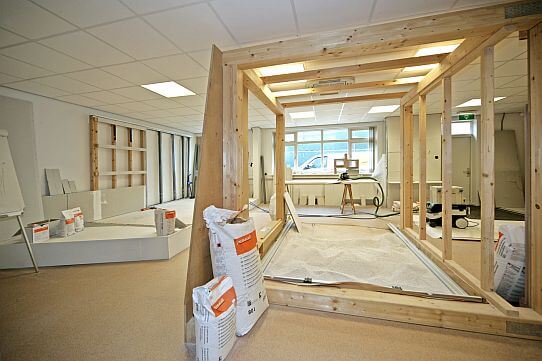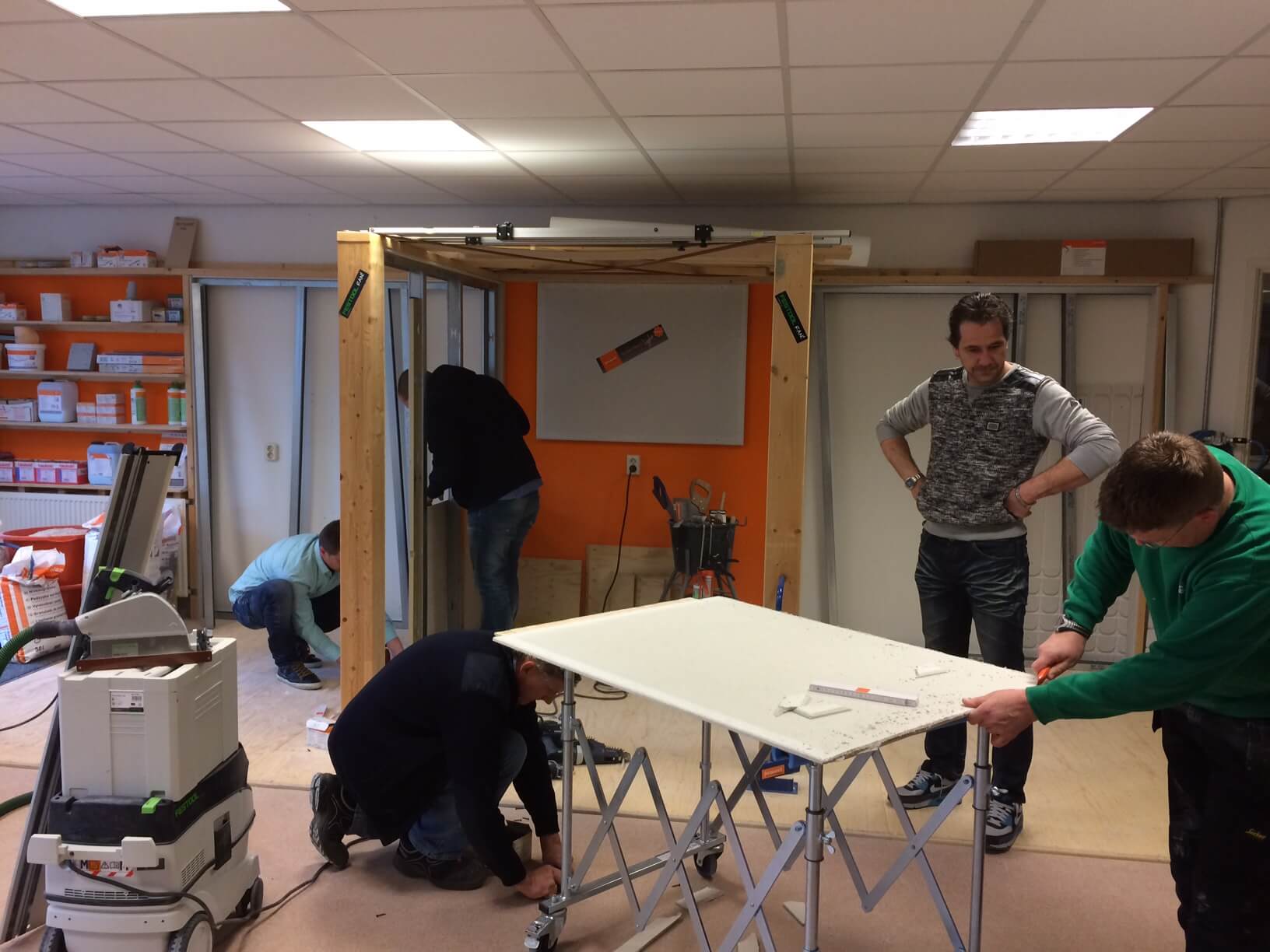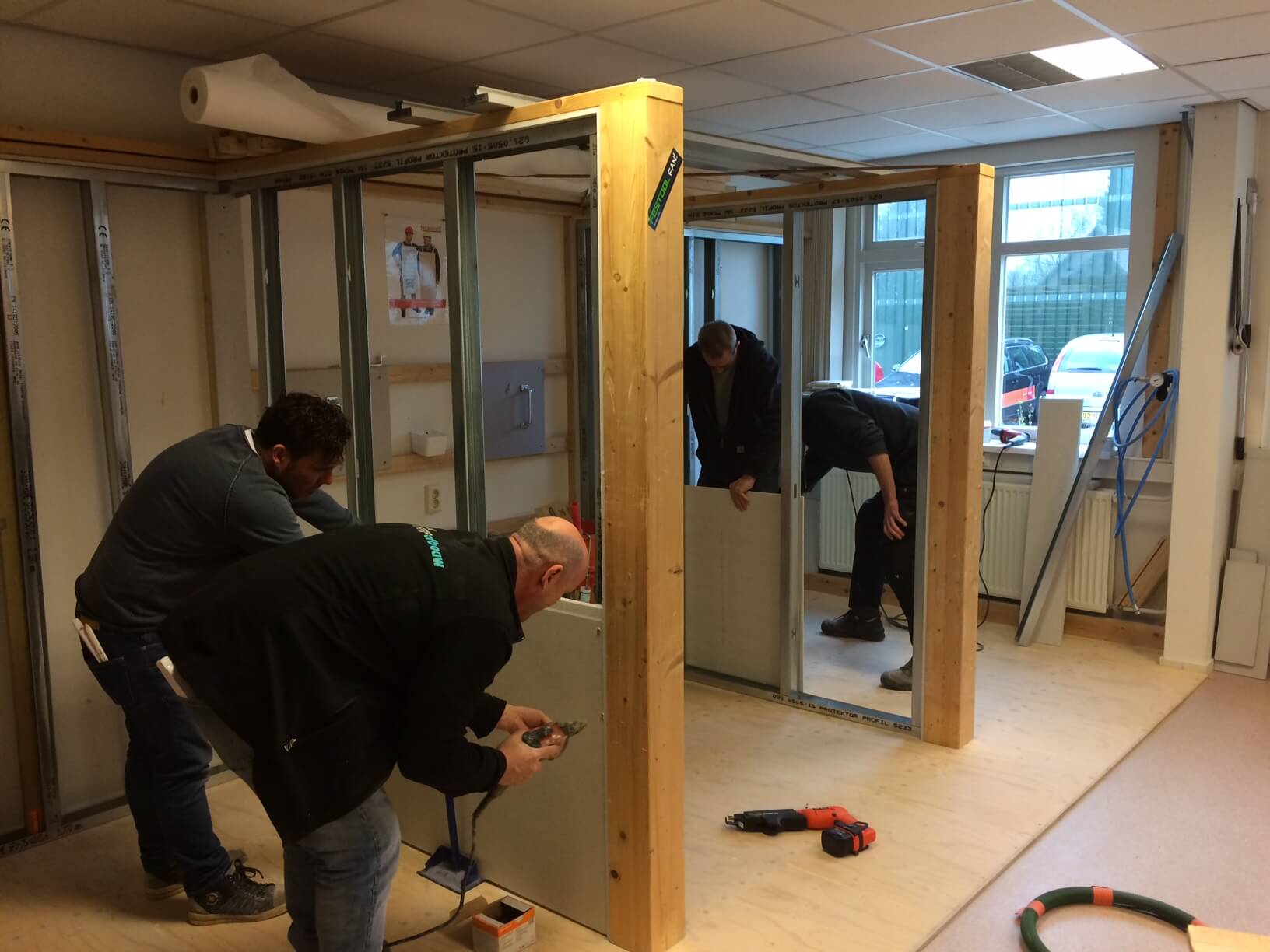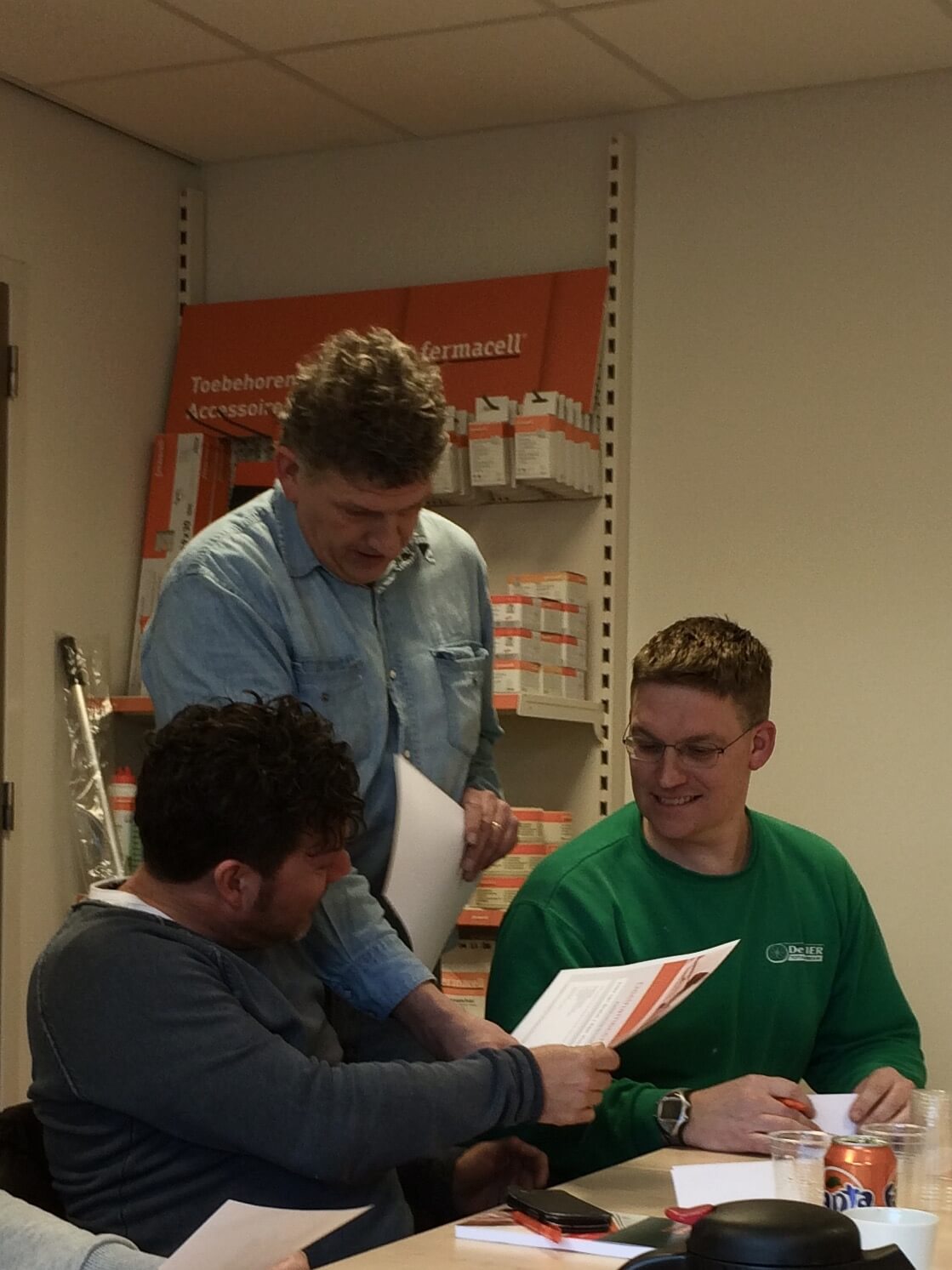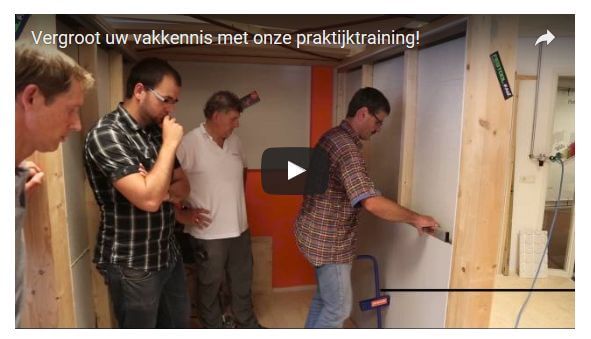 fermacell for a cleaner environment
The responsibility that fermacell bears for cleaner surroundings and a better living environment is reflected in the clean production process and the CO2 reduction in residential and non-residential construction. The gypsum that fermacell incorporates into its gypsum fibreboards is flue gas desulphurisation gypsum (FGD gypsum), a by-product originating from coal-fired power stations. Gypsum lends itself outstandingly to 'cradle to cradle' use: waste as the basis for new products. fermacell makes full use of the recycling possibilities by also using recycled gypsum in new gypsum boards.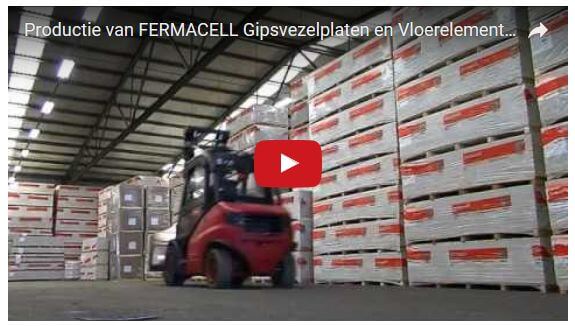 fermacell System Selector
With the System Selector a fermacell building system that satisfies all your individual preferences can be assembled in a few clicks.
Every client, civil engineer, specifications writer, dealer, contractor or installer has personal user requirements with regard to fermacell Gypsum Fibreboards. They may involve applicability and product technical performance or ease of maintenance, cost level and the environment. The System Selector provides a fermacell building system that satisfies all the individual preferences with a few clicks.
When you click on the desired wall, floor or ceiling structure in the digital house, a complete recommendation for the use of fermacell building systems in this specific building situation appears. So the System Selector makes the fermacell gypsum fibre range accessible in a clear and logical way.
A STABU specifications description that can be directly incorporated into digital project specifications can if desired be generated from this system recommendation. In addition, the System Selector provides a great deal of extra information with which the user gets a good picture of the specific features of the fermacell building systems.
The three most important advantages of the System Selector summarised:
High processing speed due to digital delivery;
Relevant and error-free information (checks by our own advice division and by the STABU foundation);
Information tailored to the information needs.